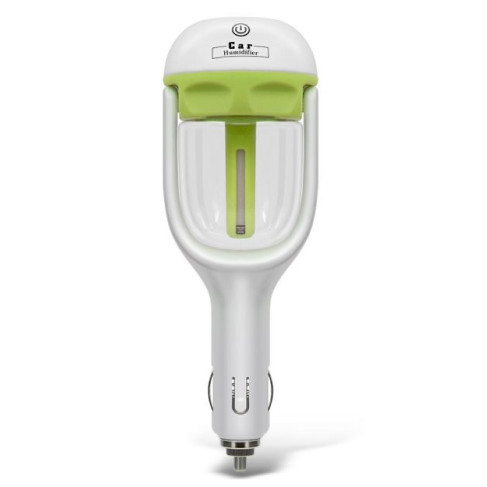 Say goodbye to funky musk and stuffiness
Like a stream of fresh air (without needing to roll down your car window), our Mini Air Purifier for Car injects a gust of "oooh, ahhh" into your vehicle.
Just add H2O and go
All you need to do is open up the purifier and add fresh, clean water into the water tank. Touch the power button and the mister will start to mist from a vaporizer hole.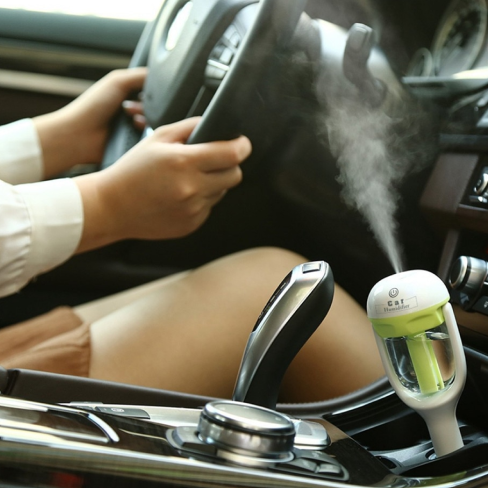 180 degrees of freshness
Unlike traditional misters that just sit upright and spray upwards, the main body of ours actually swivels 180 degrees for refreshment all over. The main body sits on the car port plug like a swing.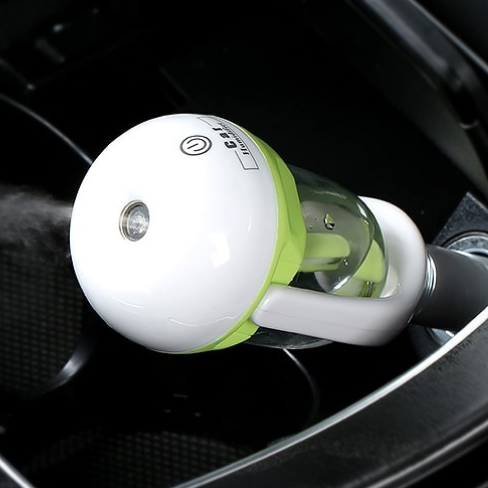 Built to last + perform
Constructed from ABS plastic and polypropylene thermoplastic, our Mini Air Purifier for Car is a long-lasting item that is leak-free and sized to fit right into your car charger port without bulk or blockage of your maneuvering behind the wheel.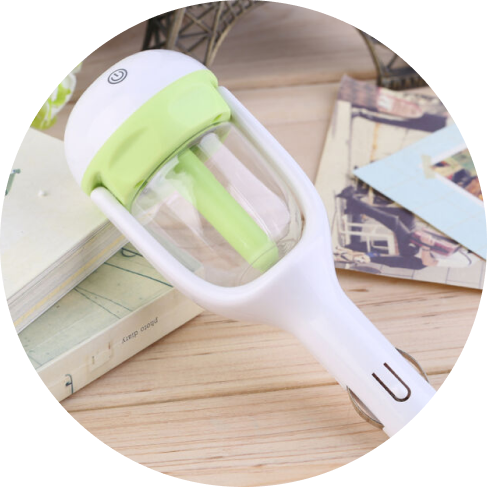 Freshen up your interior
Works wonders
Add essential oils
With just one to two drops, you can invigorate your car with an uplifting, fragrant mist. Do not go beyond two drops, though, as an excess can clog the vaporizer hole.
Detoxify funky smells and odors
If you're not a roll-your-windows down kind of person, our mister can help you neutralize out musty scents, lingering smells of take-out, questionable perfumes, and so much more.
One spare wick included
Over time, you'll eventually need to change out the interior wick of our mister for a fresher, newer one. Your order comes with an extra wick for your convenience.
Auto-shut off to help save power
After two hours of functioning, the Mini Air Purifier for Car will turn off on its own.