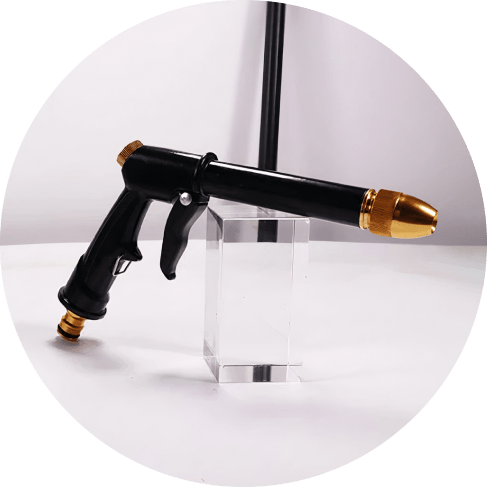 Make a splash
Clean deeper, faster
Tired of the weak pressure from your 'ol hose when watering plants or washing the car? Kick it up a notch with this sleek High-Pressure Aluminum-Alloy Hose Gun that can take your nozzle game to 6MPa for stronger pressure. Get the high-pressure washing you've been seeking with one simple add-on accessory.
Hold the gun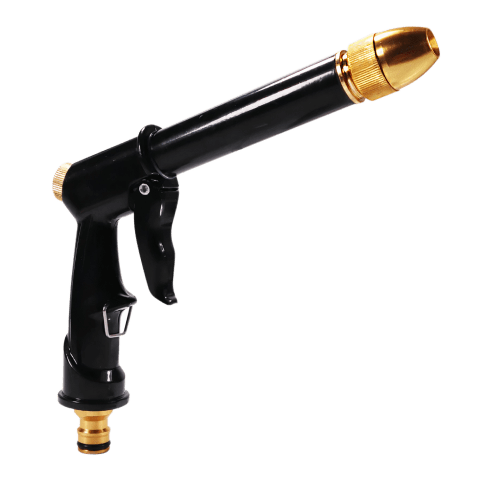 Attach to any hose
Our High-Pressure Aluminum-Alloy Hose Gun is easy to use; just screw it tight onto any water hose for an instant boost in help.
Spray near or far
Our nozzle allows better control of your nose with 26 – 39 feet of spray performance.
Tight grip, customizable pressure
Our gun design allows for a precise finger-grip hold while a dial nozzle at the gun's tip lets you customize your pressure.